CCS HUNGARY BACH


... the one that worth to swith over!

Presently one of the most advanced while the cheapest to operate cargo system of the world! BACH knows already what other systems developers just plan to incorporate into their systems.

Fully compatible with EU Customs systems EDI requirements!

Fully e-Freight compatible!

BACH capable to send and receive all IATA standard messages, both the latest versions and first ones! With BACH you can easily comply all your handled carriers' requirements! BACH can exchange data by EDI with all the other airports' cargo handling systems.

Non-web based, non-hosted! It works when all the others are down! Does not require expensive communications lines, no additional costs, no data security issues. Your database is your trust!

Practically it has ready to use interface to your existing financial system and easy to integrate to your present systems architecture.

Most of the processes are fully automatic to save manpower for you and to minimize the chance of human mistakes.
If all the above looks attractive, than BACH is the system you need! Take a look at the below presentation:
Not convinced yet? We have other reasons in favour of BACH! Look at the below presentation too:
If you have other problems with your present system, or you have other reasons to find a new system, still give a chance to BACH, get acquainted with BACH as it may have the solution for You too! Put up your specific questions, explain your problems, let us give you the solution! Contact us at sales()ccs.hu e-mail address or on any of
our other contacts
!
The idea to create CCS Hungary BACH (Best Airport/Airline Cargo Handling) system came from the fact that most of other cargo systems developments were stuck or had serious shortcomings. It was designed based on the consultation with several dozens of other cargo system user airlines and handling agents to give a solution of all problems of the industry. In the same time we made the system ready for all expected changes and developments of air cargo industry like BARCODE/RFID, ISO, FTP, Internet, security and costs saving.

First version of BACH was created for cargo handling agents. Later we added some modules (booking, stock control, autorate/autoprice ...) to fulfill the requirements of airlines too and with these modules BACH became a full function airline cargo system!
Upon all the above advantages please don't forget: CCS Hungary BACH is a also great marketing tool to attract new carriers as a handling agent or get competitive advantage as an airline, as it is extremely flexible to serve all your partners' needs.
Sounds unbelievable? Its just a loud advertisement? Make a try! See it with your own eyes!
Welcome to the world of CCS Hungary systems!
Please
visit us
, let us give you a live presentation, try the systems (as it is so easy to use that most of the functions you can perform without a training), or
just ask
for those functions and needs that are the most important for you!
Some more advantages of CCS Hungary BACH cargo handling system:
Young enough to comply with XXI. century requirements while having several references and live users with several years of experience.
BACH design was based on the knowledge of leading experts of the industry.
During development our focus was to avoid all mistakes and traps of other systems while keeping all that is good and widely used to make it user friendly. It has all the functions that other cargo handling systems have but we also added some that makes it unique!
Most of the reports are .xls compatible.
System functionality matches the cargo handling processes with built in check points to support quality control and ISO standards.
All documents are bar coded to support the use of hand held readers and automatic archiving.
Capable to send and receive all versions and most of the IATA standard messages therefore it fits to any systems architecture and works anywhere in the world.
It is designed to make it easy to migrate from your present system.
Special functions, copyrighted inventions of CCS Hungary like automatic consignee notification, autopricing and flight close. These functions are strong tools to make you operations error free and cheap and as a consequence, to generate extra profit for you!
Warnings with colors and messages on irregularities and dangers to make the work of management easy.
Free communications with CCS AWB user cargo agents to save communications costs and manual data entry!
FWB processing: no need for manual data capture, no chance for mistyping.
Reliable communications with carriers, wide range of FSU messages, no need for building and operating your own SITA teletype gateway, you may use CCS Hungary communications center..
Automatic consignee notification on reliable channels with all the shipment's data.
Late import freight acceptance? BACH calculates the charges.
Automatic EDI customs reporting of flights, no papers, no archives, no fines.
Trucks (RFS) are also supported with all their specialities while incorporated in the processes.
Manifests MRN numbers for automatic customs exiting.
Export customs reporting EDI.
Bonded warehouse movements also via EDI. Quicker, cheaper, no papers, no archives, no fines.
Up to date warehouse inventory, reports for Customs to care for relationships with authorities too.
ULD inventory with EDI functions.
FBL or FBR/FBL based pre-manifesting to automate communications with handled carriers and minimize the chance of complaints.
Automatic processes - saving manpower, avoiding mistakes. More freight with the same staff.
User friendly system: less training costs, may even speak on your local language.
IATA e-freight compatible!
Free advisory services!
Why to switch over to BACH?
It is always a difficult decision to get rid of an old and outdated system even if all the advantages are clear. All managers have their own bad experiences with migration. We are prepared for it, we can help a lot to maker it easy! Don't forget, to switch to BACH is like starting a new and happy life. A new system is a good chance to get rid of all the wrong traditions, to refresh the knowledge of employees, to optimize processes for a fruitful and better future!
In these fast times we can not afford to postpone hard decisions and to keep pace with the competition. We offer now the right tool for you to make the basis if your bright future, to make more profit, to spend less, to be more competitive! BACH brings you the ready to use solutions and our experts are ready to help you to make all changes you need. BACH comes with several industry proved processes and knowledge and with a support staff that you always may rely on!  


Unlike other systems vendors, we know all the advantages and disadvantages of migration and we a prepared to support You all along the migration process!
BACH is extremly flexible, it is easy to handle any irregularity with it that may occur during migration. We have migration plans ready to save time and efforts for you.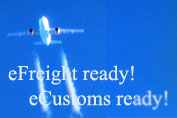 Some CCS Hungary BACH basic functions:
Imports:
FFM/manifest processing and matching, reporting differences to Customs and carriers
printing bar coded labels for warehouse locations
manual or bar coded warehousing
IATA standard damage report
special functions and locations for customs inspections including auto-calculation of charges
document arrival, entry manually or by FWB
customer database for shipper, consignee, agents etc.
AWB number check digit handling
autopricing
flight close (copyrighted invention of CCS Hungary)
transfer cargo documentation/EDI to carriers and other handling agents or forwarders
automatic FSU
automatic FAD
automatic EDI customs reporting 
automatic consignee notifications, re-notifications
delivery to door,. trucking
automatic transfer to forwarders' warehouses if contracted so
AWB delivery, group delivery, part delivery, take back
CRA closing
CCA
interface to CCS Hungary Financial system (or to your existing financial system)
interface to statistical/management reporting systems
Exports: 
freight acceptance
special handling codes
FWB, FHL, FFM, FSU.... sending
AWB entry manual or FWB based
AWB checks
AWB autorate (IATA rates) - optional
AWB autoprice
AWB printing, bar coded, laser printing (IATA Resolution 600a)
Reservations,
ULD
pre-manifest
manifest (several formats)
flight close (copyrighted invention of CCS Hungary)
CRA closing
CCA
Reports:
types: sales, customs, financial, management, warehouse...
formats: print, display, .pdf, .xls
additional software costs: NONE! (Firebird, MS SQL up to a certain size are both free)
Requirements:
PDF reader
Some .pdf readers may not be able to display the mixed graphics and character based .pdf documents. Adobe Acrobat Reader DC software is the free global standard for reliably viewing and printing PDF documents.

Browser
EDGE browser is not supported as it can not properly display graphic elements.