Are you also a CCS Hungary LabelPrinter user?


Do you print bar-coded labels with your office laserjet printer?


Are you looking for a better deal on labels?
You can count on CCS Hungary!
The material is designed especially for laserjet printing and package labeling. Can stand high temperatures and well sticking to almost any material. Recommended labelling temperature +5 °C minimum, applicable from -20 °C to +60 °C but for a short period of time (like printing) can resist to 250 °C-.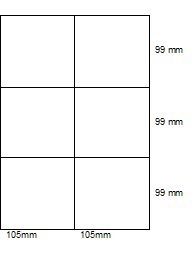 One package of self adhesive labels (500 A/4 sheets, each scratched to to 6 labels) costs:      HUF 17.500 + VAT/package.
Price quotation, order, pick up and delivery conditions
Pick up at our HQ. Ordered quantities can be picked up in our Headquarters (1172 Budapest, Liget sor 34.) working days from 0800 till 1700.
As we are regularly visiting the airport area, within 10 working days we are happy to deliver to door for free whatever you order if your office in that region.
Delivery by courier service even for abroad. If you bear the cost of delivery, we can send the ordered materials to your office even with your selected courier service.
Order via e-mail at This email address is being protected from spambots. You need JavaScript enabled to view it. or by phone on (+36) 20 980 3693 or by filling in the below order form.
All price quotations and orders will be confirmed by our sales-specialist partner: KVM Technology Hungary Ltd, with price and delivery conditions.